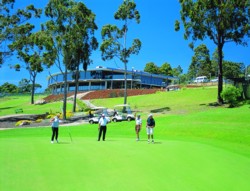 Tura Beach Country Club is the club with the million dollar views right in the heart of the Sapphire Coast. Whether you are playing the course or relaxing in the club the extensive views of the blue Pacific Ocean are our backdrop.

Golf is a pleasure at Tura Beach. You will find yourself wandering among the natural beauty of Tura forest and its scenic waterways. As dawn breaks over Tura Beach, the bellbirds and parrots give way to golfers.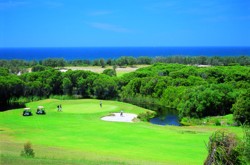 This Peter Thomson designed course presents a unique opportunity for golfers to really test their standard. While the front nine presents a more open style of golf with spectacular views proving the greatest distraction, the back nine is more of a challenge as it winds its way through native gums and bushland. The 18 hole championship course has been rated number 17 in NSW and number 92 in Australia. When you visit you will soon see why.

Back in the clubhouse and it's time to unwind with a cup of coffee, a refreshing drink, a meal or snack in the Seaview Bistro or simply sit and admire the panoramic ocean views from the lounge. Visit Tura Beach Country Club and be amazed at all of our facilities.